Hospitality Conference 2018

EXPAND YOUR KNOWLEDGE AND DRIVE SUCCESS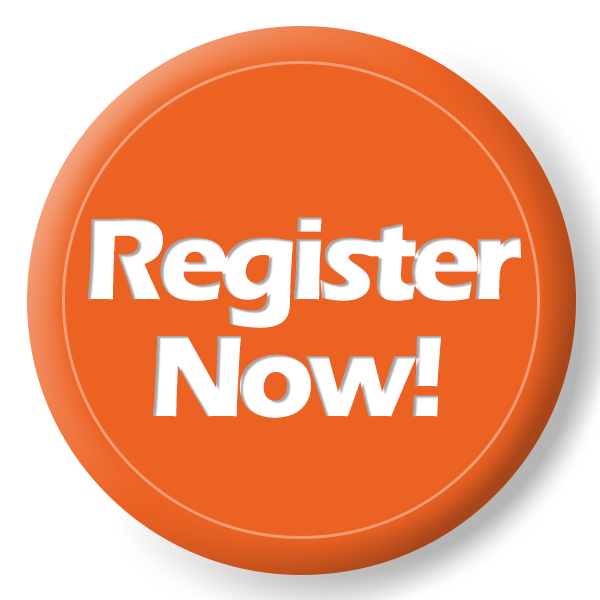 *Click here to view the conditions of entry
The 20th Annual Hospitality Conference 2018 provides a condensed two day educational program designed to benefit all hospitality management levels.
See below for a comprehensive two day program of leading experts who will shine a spotlight on industry insights, inspire innovation and give your business a competitive edge.
Click here to view the Delegates Brochure (2.02 Mb)
Hospitality Conference 2018 Program
TUESDAY 15 MAY 2018
09:30am - 10:10am
KEY Issues Affecting the Hospitality
Industry Bradley Woods - AHA(WA) CEO & Libbi McLean - AHA(WA) Workplace Relations Manager

From changes to liquor licensing to modifications to Australia's industrial relations system, 2018 will be a year of evolution and opportunity for WA's hospitality industry. AHA(WA) CEO Bradley Woods and the Association's Workplace Relations Manager Libbi McLean will outline what to expect in the year ahead and how to be best prepared to navigate these changes, identify tourism opportunities and prosper from new markets.
10:10am - 10:55am
Optimising digital marketing: Funnelling your business leads, customers and cash
Paul Ramondo - CEO Ramondo Media

In 2018, those who are not using social media to promote your business are missing out on a massive slice of the market who live and breathe online. But even if you are using digital marketing, are you doing it right? Hear from the best in the business about how to optimise leads, sales and profits.
10:55am - 11:25am
Trends & technologies
Bankwest

Five years ago paywave technology was just emerging. Today, cash registers are left idle and EFTPOS machines work overtime. A leading expert from Bankwest's Technology and Tranformation Division will provide key insights on emerging trends and payment technologies that will change the way you do business.
11:25am - 11:55am
From pub grub to great grub
Marg Johnson - Restaurant Consultant and Food Writer

Fish and chips and a chicken parmy are natural inclusions on a counter meal menu. But how can you make sure your menu moves with the times and doesn't get stale? Hear from Marg Johnson about how you can modernise your menu, keep the punters happy and drive increased revenue through great food options.
NETWORKING LUNCH
Presented by Synergy
WEDNESDAY 16 MAY 2018
09:30am - 10:15am
New WA Liquor Laws
Min. Paul Papalia MLA - WA Tourism, Racing & Gaming Minister & Bradley Woods - AHA(WA) CEO

Hear directly from the Minister for Tourism, Racing and Gaming, Paul Papalia MLA about the McGowan Government's recent reforms to the state's liquor laws. Minister Papalia and AHA (WA) CEO Bradley Woods will explain how amendments to the Liquor Control Act will affect businesses and how they will assist the hospitality industry to grow. .
10:15am - 10:45am
New WA Infrastructure attracting customers and revenue to THE STATE
Panel: Perth Airport, Perth Arena and Optus Stadium

Western Australia has undergone rapid change in recent years, all of which will drive an increase in visitation, bringing new travellers, customers and wallets into WA's hospitality venues. With Perth now home to world-class sporting and event facilities, learn how new events and flight paths are bringing thousands of new visitors to WA and what this means for your business.
10:45am - 11:25am
Free Promotion of your business to tourists
Kristy Carstairs, Tourism Australia & Kelsie Johnston, Tourism WA

Tourism Australia and Tourism WA are responsible for promoting Australia both locally and to the world. But did you know that you can use their global reach to attract potential customers for free? Hear from the key tourism marketing bodies both here in WA and nationally about how to leverage off existing campaigns, promotional activities and communication channels to drive customers to your business.
11:25am - 12:00pm
Using the latest tech to find and keep staff
Aaron Johnson - Content and Partnerships Manager for Typsy & Tom Amos - CEO and Founder Sidekicker

Harness technology to obtain, train and retain hospitality staff. Placing adverts in newspapers to find staff are almost gone, with online platforms providing faster and more efficient methods of recruitment. What are the new systems and technologies that will support you with recruitment as well as up-skilling your staff's skills?
12:00pm
NETWORKING LUNCH
PACKAGES
1. Two Day Conference & Expo Package: $385 per person ($449 pp after 13 April)
2018 AHA Bankwest Hospitality Conference Sessions - Tuesday 15 May & Wednesday 16 May
Two-Day Industry Networking Lunches Tuesday 15 May & Wednesday 16 May
Expo entry - Tuesday 15 May & Wednesday 16 May
2. Tuesday Conference & Expo: $230 per person ($299 pp after 13 April)
2018 AHA Bankwest Hospitality Conference Sessions Synergy Industry Networking Lunch
Expo entry
3. Wednesday Conference & Expo: $230 per person ($299 pp after 13 April)
2018 AHA Bankwest Hospitality Conference Sessions
Industry Networking Lunch
Expo entry
Please contact Alan Zang at AHA(WA) on (08) 9321 7701 or train@ahawa.asn.au for more information regarding Hospitality Expo and Conference 2018.
*Strictly trade only: Entry is restricted to professionals in the WA hotel, liquor and hospitality related industries. Admission will be refused to the general public. Hospitality suppliers who are not registered exhibitors, or AHA(WA) Corporate Members will not be permitted entry to the event. The AHA(WA) reserves the right to refuse entry or remove anyone who is not a registered exhibitor, AHA WA Corporate Member or professional in the WA hotel, liquor and hospitality related industries. No admission to persons under 18 years of age. Proof of age and business identification may be required. The AHA (WA) reserves the right to refuse entry to or remove from the premises any person whose conduct is objectionable, disorderly, disruptive, or in violation of any law. In addition this applies to any unauthorized hawkers.